You will experience the wonderful taste of Setouchi while savoring the culture & grace of life in this historical city. for dinner, we serve beautiful and tasty Japanese food, using seasonal ingredients.
Sekitei Cuisine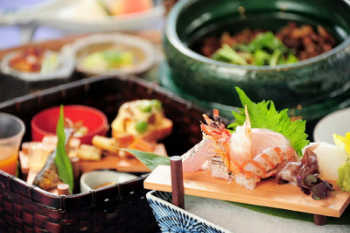 The meals consist of a regular course and three upgrade courses.  
For details, see the meal options for overnight guests.
Breakfast
The richly aromatic breakfast includes a freshly-made Japanese-style rolled omelette, white rice, local vegetables, and miso soup with clams.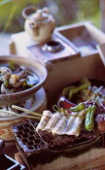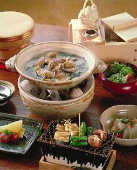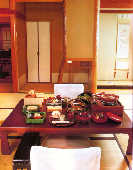 Sekitei Cuisine Photo Gallery